CAP and State Society Partner in Legislative Win for Patients
Consider this scenario: You are happy after your appointment with your primary care physician at her office, which is located at your local hospital. Your PCP addressed your concerns and was able to shave off a skin lesion at this visit and avoid having you return for the procedure. Even though you have already met this year's deductible on your insurance plan, you are surprised weeks later by a full $3,500 pathology bill for the biopsy and special stains. A call to your insurance provider reveals that the hospital pathology group which handled your biopsy is out of network on your plan, even though your hospital-based PCP is in network. You have been hit by a surprise out-of-network bill. You have no recourse and must pay the full pathology bill out of pocket.

Washington State Addresses Surprise Out-of-Network Billing
Health plans with inadequate networks have been the root cause of surprise bills. Conversations around how to protect patients from narrow networks and surprise out-of-network bills are garnering national attention. In the meantime, states are grappling with these issues. Washington state is the third state, including Louisiana and New Hampshire, to adopt network adequacy standards, ensuring access to full service medical care and reducing instances of out-of-network bills. Washington State's governor recently signed into law legislation that protects patients from unexpected out-of-network bills and ensures patient access to pathology services through strong network adequacy requirements. The legislative effort took four years of persistent lobbying by our state pathology society, the Washington State Society of Pathologists (WSSP), with help from leaders at CAP. Working together with CAP, we were successful in staving off attempts to include adverse provisions to the bill and secure support from lawmakers and key stakeholders on the final bill's text. Washington Governor Jay Inslee signed the bill into law on May 21, 2019. The state of Washington will now require its insurance regulators to determine whether an insurance carrier's provider network has sufficient physicians, including emergency, surgical, and other specialty physicians such as pathologists. Requiring network adequacy not only protects patients but gives physicians leverage in ensuring that they are fairly compensated for their work.
Balance billing and out-of-network legislation favorable to pathologists, like that recently passed in Washington, takes concerted effort. The Washington story began back in 2016 when WSSP urged the state's insurance commissioner to adopt health plan network adequacy standards that include pathologists. Later in 2016, a coalition led by the CAP and including pathologists, emergency physicians, radiologists, anesthesiologists, and orthopedists further urged action on network adequacy requirements to protect patients from surprise bills. In 2017, we strongly opposed a reimbursement scheme that tied out-of-network payment to the Medicare fee schedule. At the 49:00-minute mark of this video, you can watch WSSP's president, Dominque Coco, MD, FCAP, offer testimony urging lawmakers to address narrow-network insurance plans. And, in 2019 we worked together to support the unanimous passage of the legislation financially protecting patients from out-of-network health care services.
The Power of a State Pathology Society CAP Partnership
The successful passage of the Washington state bill demonstrates the power of state pathology societies working in concert with the CAP. During the legislative process, CAP provided essential advice to WSSP on best practices when working with legislators. The WSSP and the CAP shared the cost of hiring a contract lobbyist to represent pathology's interests in our state capital of Olympia. The CAP's Washington DC office and leaders from the Council on Government and Professional Affairs analyzed legislative proposals and worked with WSSP to develop action plans and overcome barriers during the drawn-out legislative process. Dominique Coco current President of the WSSP explains, "The CAP was vital to the success of our lobbying activities in Washington State, providing financial support and policy guidance throughout the 4 years that we were addressing Balance Billing. Thanks to Barry Ziman and his team, we were able to deliver an effective and consistent message to lawmakers and provided policy ideas and solutions that ultimately shaped many aspects of the final bill." CAP offers to work with all state pathology societies to promote best practices and favorable local legislation.
Win-Win for Pathologists and Patients
Do you wonder what your state pathology society is doing to protect your practice and your patients? Proactive state societies like the WSSP work with the CAP to advocate on your behalf to ensure you can continue to provide high quality care. Become involved. Join your state society. Regardless of your practice setting, your state society's advocacy on behalf of the profession of pathology will benefit both you and your patients.
---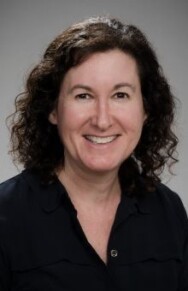 Dr. Dintzis' clinical areas of interest include breast and GYN pathology. She is currently involved in breast cancer research and well as research exploring the interfaces between quality of care, transparency, and communication. She is also helping to develop new online tools to improve pathology education.