India's MIOT International Laboratory Shares CAP Accreditation Journey
India's MIOT International Laboratory Shares CAP Accreditation Journey
Nearly 20 years ago, Srinivas Chakravarthy, MD, began using resources available on the CAP's website to help improve quality in his laboratory. In 2019, after much hard work, Dr. Chakravarthy and his team at MIOT International Hospitals' Department of Laboratory Medicine received their first CAP accreditation. He began this journey by first sharing the CAP tools with the laboratory's professional team and familiarized them with the terms of quality contained in CAP accreditation requirements. The next step was checking the reliability of what they learned with CAP proficiency testing (PT).
"The CAP provided impeccable support during our journey to make our hospital laboratory among the best," said Dr. Chakravarthy, adding, "We now provide our patients with unsurpassed safety always remembering 'it's not a specimen, it's a patient.'"
MIOT International in Manapakkam, Chennai, India, is a leading-edge, multi-specialty hospital that prides itself on "putting patients first." As part of its focus on patient care, MIOT International wanted to ensure its laboratory was running accurate, high-quality tests.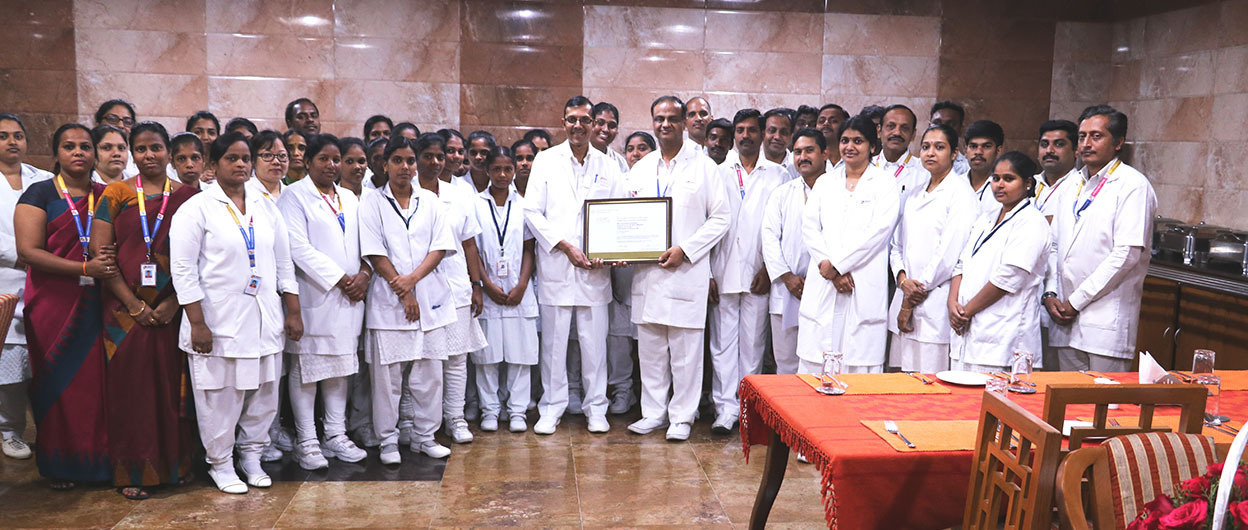 The laboratory started by incorporating CAP checklists and guidelines and hosting regular meetings with technical staff to review the latest recommendations.
Laboratory leaders continued their quality journey by encouraging MIOT leadership to enroll in the CAP's programs because they offered the highest standard in laboratory medicine.
Dr. Chakravarthy said, "We adopted the PT programs initially by showing management that PT programs from the CAP are the global standard and an excellent value for delivering accuracy."
The laboratory professionals at MIOT didn't see the accreditation checklists and PT programs as merely another obstacle to overcome. They considered the undertaking one to be proud of, and one that was essential in becoming an even better hospital laboratory.
"The first consignment arrived, and the entire division was excited to run samples," said Dr. Chakravarthy. "The results sheet not only showed us where we stand but also had educational material to teach us more."
Bharati S. Jhaveri, MD, FCAP, chair of the CAP Council on Accreditation at the time, led the CAP inspection team at MIOT International, ready to fully scrutinize the laboratory while also providing a mutually beneficial and respectful education.
The inspectors provided recommendations for improvement and a "360-degree learning" experience, according to Dr. Chakravarthy. At the end of the inspection process, the years-long dedication of the laboratory professionals at MIOT International had paid off. The hospital's laboratory received its CAP accreditation and that all-important check mark, placing them among the top laboratories from around the world.