Updated Guideline For HER2 Testing In Breast Cancer Aids Physicians, Patients
Updated Guideline For HER2 Testing In Breast Cancer Aids Physicians, Patients
ASCO-CAP Recommendations Bring Clarity to Wider Range of Test Results
Contact: Kerry Lydon
Phone: 800-323-4040, ext. 7844
E-mail: media@cap.org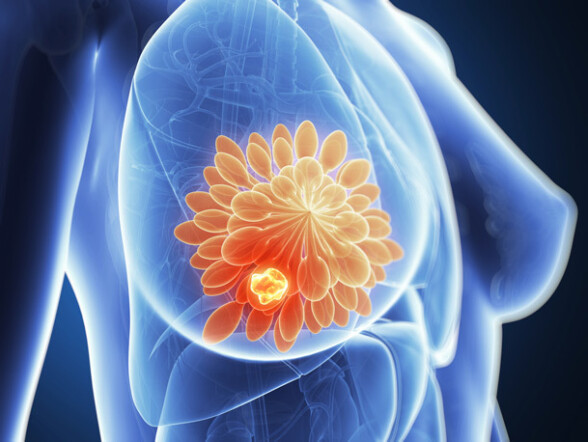 NORTHFIELD, IL and Alexandria, VA—Published today, a Focused Update to the American Society of Clinical Oncology (ASCO)/College of American Pathologists (CAP) guideline for human epidermal growth factor receptor 2 (HER2) testing in breast cancer brings new levels of clarity that will benefit patients and clinical teams alike.
An ASCO-CAP expert panel of pathologists and oncologists developed this Focused Update to address new information made available since the guideline's previous update in 2013. Notably, the 2018 Focused Update addresses uncommon clinical scenarios and improves clarity, particularly for infrequent HER2 test results that are of uncertain biologic or clinical significance.
For patients with invasive breast cancer, accurate determination of HER2 status of the tumor is essential to ensure that those most likely to benefit are offered a HER2-targeted therapy. At the same time, those who are unlikely to benefit can avoid side effects and costs associated with those drugs.
As primary predictors of how a patient with breast cancer may respond to HER2-targeted therapy, pathologists use in situ hybridization (ISH) tests to assess HER2 gene amplification and can assess protein overexpression by immunohistochemistry (IHC) tests.
"Now, a growing body of clinical outcomes literature and survey data enables us to recommend how to best evaluate some of the less common patterns in HER2 results emerging from ISH," said Expert Panel co-chair for CAP, Elizabeth Hammond, MD, FCAP, an emeritus professor of pathology at the University of Utah School of Medicine and consultant pathologist at Intermountain Healthcare.
According to ASCO Expert Panel co-chair Antonio Wolff, MD, FACP, FASCO, a professor of oncology at Johns Hopkins, "It is well documented that greater communication among providers—oncologists and pathologists—leads to improved results. This update demonstrates that both the CAP and ASCO are committed to collaboration that not only guides best medical practices, but that also serves as a model for other specialties."
Updated findings of note include:
o Revision of the definition of IHC 2+ (equivocal) to the original FDA-approved criteria.
Repeat HER2 testing on a surgical specimen if the initially tested core biopsy is negative is no longer stated as mandatory. A new HER2 test may (no longer should) be ordered on the excision specimen on the basis of some criteria (such as tumor grade 3).
A more rigorous interpretation criteria of the less common patterns that can be seen in about 5% of all cases when HER2 status in breast cancer is evaluated using a dual-probe ISH testing. These cases, described as ISH groups 2 to 4, should now be assessed using a diagnostic approach that includes a concomitant review of the IHC test, which will help the pathologist make a final determination of the tumor specimen as HER2 positive or negative.
The Expert Panel also preferentially recommends the use of dual-probe instead of single-probe ISH assays, but it recognizes that several single-probe ISH assays have regulatory approval in many parts of the world.
The guideline Focused Update is available online at the ARCHIVES OF PATHOLOGY & LABORATORY MEDICINE. Additionally, the CAP and ASCO developed RESOURCES TO HELP PATHOLOGISTS AND ONCOLOGISTS review and implement the guideline, including a summary of recommendations, a teaching presentation, and testing algorithms.
About ASCO
Founded in 1964, the American Society of Clinical Oncology, Inc. (ASCO®) is committed to making a world of difference in cancer care. As the world's leading organization of its kind, ASCO represents nearly 45,000 oncology professionals who care for people living with cancer. Through research, education, and promotion of the highest-quality patient care, ASCO works to conquer cancer and create a world where cancer is prevented or cured, and every survivor is healthy. ASCO is supported by its affiliate organization, the Conquer Cancer Foundation. Learn more at www.ASCO.org, explore patient education resources at www.Cancer.Net, and follow us on Facebook, Twitter, LinkedIn, and YouTube.
About the College of American Pathologists
As the world's largest organization of board-certified pathologists and leading provider of laboratory accreditation and proficiency testing programs, the College of American Pathologists (CAP) serves patients, pathologists, and the public by fostering and advocating excellence in the practice of pathology and laboratory medicine worldwide. For more information, read the 2017 CAP Annual Report at CAP.ORG.