CAP Statement on US District Court Opinion on Lawsuit Against HHS
CAP Statement on US District Court Opinion on Lawsuit Against HHS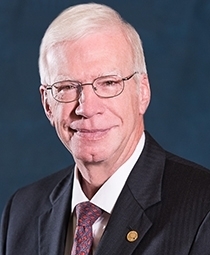 Contact: Apoorva Stull
Phone: 202-354-7102
E-mail: media@cap.org
Washington, DC — College of American Pathologists (CAP) President R. Bruce Williams, MD, FCAP issued the following statement after the U.S. District Court for the District of Columbia in American Clinical Laboratory Association (ACLA) v Azar:
"The CAP supported ACLA's lawsuit to correct how the administration executed market-based reforms to Medicare's clinical laboratory payment system, which now threatens seniors' access to vital patient services. Pathologists remain concerned over this broken payment system and the drastic Medicare cuts hitting clinical laboratories, especially those in health care shortage areas and rural communities, across the United States today and over the next several years. With the court's decision to dismiss this lawsuit, the CAP will continue its call on Congress to amend the Protecting Access to Medicare Act (PAMA) to protect patient access to laboratory services. Legislation is needed to ensure reimbursements are accurate and truly reflect costs for the clinical tests provided to patients."
About the College of American Pathologists
As the world's largest organization of board-certified pathologists and leading provider of laboratory accreditation and proficiency testing programs, the College of American Pathologists (CAP) serves patients, pathologists, and the public by fostering and advocating excellence in the practice of pathology and laboratory medicine worldwide. For more information, read the CAP Annual Report at cap.org.