ASCO And The CAP Invite Comment On Focused Update To HER2 Testing Guideline In Breast Cancer
ASCO and the CAP Invite Comment On Focused Update To HER2 Testing Guideline In Breast Cancer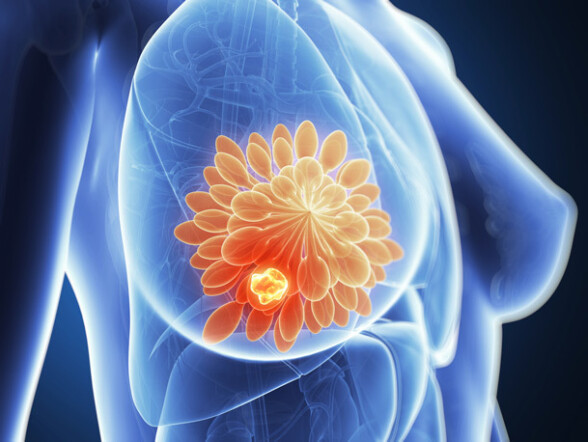 Contact: Kerry Lydon
Phone: 847-832-7844
E-mail: KLYDON@CAP.ORG
Northfield, IL and Alexandria, VA—Draft recommendations as part of a focused update to the American Society of Clinical Oncology (ASCO)/College of American Pathologists (CAP) evidence-based guideline for human epidermal growth factor receptor 2 (HER2) testing in breast cancer are now open for public comment through June 12, 2017.
For patients with invasive breast cancer, accurate determination of HER2 status of the tumor is essential to ensure that those most likely to benefit are offered a HER2-targeted therapy. At the same time, those who are unlikely to benefit can avoid side effects and costs associated with those drugs.
An ASCO-CAP expert panel is developing this focused update to address new information made available since the guideline's previous update in 2013. Notably, this 2017 Focused Update will address uncommon clinical scenarios to improve clarity, particularly for infrequent HER2 test results that are of uncertain biologic or clinical significance.
All stakeholders—oncologists, pathologists, nurses, allied health professionals, patients, and patient advocates—can weigh-in on the draft recommendations online at cap.org. All health systems with all levels of immunohistochemistry (IHC) experience, including U.S. and international-based laboratories, are encouraged to submit comments. Input regarding clinical concerns, proposed testing algorithm and any published or unpublished data is welcomed.
The expert panel of pathologists and oncologists convened by ASCO and CAP will assess feedback submitted, and revise the draft recommendations as necessary. The panel targets publication later this year. Until the official release and publication of the 2017 Focused Update, ASCO and CAP recommend that oncologists and pathologists continue to FOLLOW THE ASCO/CAP 2013 HER2 TESTING GUIDELINE PUBLISHED RECOMMENDATIONS.
"The 2017 HER2 Testing Focused Update addresses studies published since 2013, when we last updated the HER2 testing guideline for breast cancer. Notably, these studies help us better evaluate less common patterns of HER2 tests results by in-situ hybridization (ISH) that have limited clinical outcome data," panel co-chair for CAP, Elizabeth Hammond, MD, FCAP, said.
"Ultimately, this update should help pathologists and oncologists integrate the information offered by high-quality HER2 IHC and ISH testing to provide the most accurate diagnosis." Dr. Hammond is professor of pathology at the University of Utah School of Medicine.
According to ASCO co-chair Antonio Wolff, MD, FACP, FASCO, professor of oncology at Johns Hopkins, "Guidelines are living documents that must evolve based on high-level clinical and laboratory evidence, along with, in this case, feedback from experienced pathology laboratories. In this focused update, we are combining all these elements and the experience of an expert guideline panel to draft a set of recommendations that we hope will help health systems and pathologists offer oncologists the most accurate information on test results to inform clinical decisions and favorably impact patient care."
The ASCO/CAP HER2 testing guideline focused update addresses five clinical questions raised following the publication of the 2013 guideline update. The panel addressed specific testing strategies to better define and distinguish HER2 status of tumors. Specifically, the draft update recommends:
The addition of IHC testing in the same laboratory or institution performing ISH as part of the evaluation of less common patterns observed with dual-probe ISH testing.
In cases where the recommended testing strategy does not resolve the clinical concerns, the draft update currently states that pathologists may obtain second opinions. Those laboratories providing such opinions should use appropriately validated ISH methods to arrive at a diagnosis.
The draft update no longer recommends alternative probe testing in the guideline algorithm for dual probe ISH testing.
The information, data, and draft recommendations provided by ASCO and the CAP during open comment period are presented for informational and public feedback purposes only. Draft materials are not to be stored, adapted, or redistributed in any manner.
ASCO and CAP also invite feedback from oncologists, pathologists, and all stakeholders on the "2010 ASCO/CAP Guideline Recommendations for Immunohistochemical Testing of Estrogen and Progesterone Receptors in Breast Cancer." The ASCO-CAP panel will assess feedback to evaluate any possible revisions to the 2010 guideline. No official date for release of a guideline update has been set.
About ASCO
Founded in 1964, the American Society of Clinical Oncology (ASCO) is committed to making a world of difference in cancer care. As the world's leading organization of its kind, ASCO represents more than 40,000 oncology professionals who care for people living with cancer. Through research, education, and promotion of the highest-quality patient care, ASCO works to conquer cancer and create a world where cancer is prevented or cured, and every survivor is healthy. ASCO is supported by its affiliate organization, the Conquer Cancer Foundation. Learn more at ASCO.ORG, explore patient education resources at CANCER.NET, and follow us on FACEBOOK, TWITTER, LINKEDIN, and YOUTUBE.
About the College of American Pathologists
As the world's largest organization of board-certified pathologists and leading provider of laboratory accreditation and proficiency testing programs, the College of American Pathologists (CAP) serves patients, pathologists, and the public by fostering and advocating excellence in the practice of pathology and laboratory medicine worldwide. For more information, read the 2017 CAP Annual Report at CAP.ORG.