Toxicology Expertise: A High-Value Skill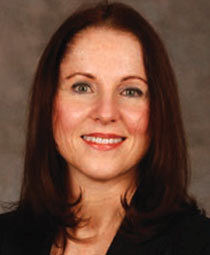 Many physicians worry about whether patients with chronic pain take their medication incorrectly or in combination with other substances, but few have the toxicology expertise required to know for sure. Physicians on staff at Tufts Medical Center are fortunate in this regard. Hospital guidelines to address ambulatory management of patients with chronic pain include instructions for follow-up that feature a number to call for further advice. That number connects them to the telephone of Barbarajean Magnani, PhD, MD, FCAP, chair and pathologist-in-chief in Tuft's Department of Pathology and Laboratory Medicine. Dr. Magnani gets a lot of calls.
"Prescription drug abuse and unintentional drug overdose are epidemic in this country, and it has become my driving passion to help physicians understand what they need to know to get their patients back on track," Dr. Magnani says. Whatever else is going on, she will fit it in.
Dr. Magnani's commitment to chronic-pain patients and their treating physicians makes her a high-profile member of the Tufts medical team. She has given grand rounds on drug testing for patient management in the departments of internal medicine and adult primary care, rheumatology, OBGYN, and psychiatry. She works closely with social workers in the neonatal intensive care unit (NICU), who are tasked with sorting out next steps when babies are born addicted. And at least once a day, she takes a call from a primary care physician who needs either quick advice or a formal work-up.
While a conversation will resolve most questions, Dr. Magnani says, others call for a complete chart review and specialized quantitative testing. In that case, "when the information comes back, I synthesize it in a report that I give to the clinician," Dr. Magnani says. "It's a full consultation—an 80502. It doesn't make money for your practice, but it helps the clinicians immensely. I truly believe in my heart that when it comes time to say, 'What service would we miss? Who helps us a lot?' they'd think of us—the pathologists."
After several clinicians had confided their concern about post-consult follow-up care, Dr. Magnani went to her hospital chief medical officer and the chair of psychiatry. "I told them that we needed to figure out what we were going to do with these patients because I'm not going to be the person who is responsible for putting them in a detox program or whatever we need to do," she says. Colleagues recruited from the general medical group, the pain clinic, rehabilitation medicine, and the emergency department collaborated with them to write a hospital policy on ambulatory management of adult patients with chronic noncancer pain who were using opioids. Once it was approved, Tufts physicians began to enter Dr. Magnani's phone number in their address books.
"Clinicians need someone they can talk to, someone who can help them feel supported in managing their patients," Dr. Magnani says. "Otherwise, they're just alone in their offices, and they're bombarded with sometimes lots of drugs these people are on and lots of stories from patients who can be very, very difficult."
Dr. Magnani, who is also professor and chair, Department of Anatomic and Clinical Pathology, Tufts University School of Medicine, has taught work- shops, written papers, and edited textbooks in clinical toxicology. "Not everybody could provide the kind of detailed consultation that I do, but they could certainly come to the CAP courses that we offer at the annual meeting," says Dr. Magnani, who is a member and former chair of the CAP Toxicology Resource Committee, a member of the CAP Council on Scientific Affairs, and the 2014 recipient of the CAP Distinguished Patient Care Award. "They should absolutely be familiar with the limitations of the in-house assays they do have and understand what assays they may have to send out. There are resources for that."1-3
Summary
Prescription drug abuse and unintentional drug overdose present challenging dilemmas for treating physicians managing patients with chronic pain. Continuing education can enable pathologists to provide valuable and much-needed expertise to patients and treating physicians.
---
1. Kwong T, Magnani BJ. Urine drug testing in opioid therapy for chronic pain management. In: Kwong T, Magnani B, Rosano T, Shaw L, eds. The Clinical Toxicology Laboratory, Contemporary Practice in Poisoning Evaluation. 2nd ed. Washington, DC: AACC Press; 2013:447–458.

2. Magnani BJ, Kwong T. Urine drug testing for pain management. Clin Lab Med. 2012;32(3):379–390. doi: 10.1016/j.cll.2012.07.001.
3. Hammett-Stabler C, Magnani BJ. Supporting the Pain Service. In: Magnani BJ, Bissell NG, Kwong TC, Wu AHB, eds. Clinical Toxicology Testing: A Guide for Laboratory Professionals. Northfield, IL: CAP Press; 2012:15–26.
---