2019 CAP Pathologist of the Year Award
The CAP Pathologist of the Year Award honors a CAP leader for outstanding contributions to the field of pathology and to the programs and activities of the College of American Pathologists.
Elizabeth A. Wagar, MD, FCAP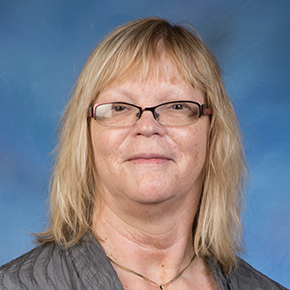 The College of American Pathologists presents Elizabeth A. Wagar, MD, FCAP, with the 2019 CAP Pathologist of the Year Award in recognition of her dedicated contributions to the CAP and the specialty of pathology for more than 25 years.
Her clinical laboratory expertise and commitment to quality in laboratory medicine have shaped and inspired everything from routine CAP inspections to CAP education offerings and inter-disciplinary evidence-based guidelines. Over the years, Dr. Wagar evolved as an exemplary leader, ultimately serving on the Board of Governors from 2011 to 2017.
Dr. Wagar served on numerous CAP committees and councils and was a member of the Quality Practices Committee. She was also a member of the Microbiology Resource Committee. While serving as chair of the Council on Scientific Affairs, Dr. Wagar oversaw the welcoming of new technology into the CAP's scientific expertise with the creation of new committees representing next-generation sequencing and informatics.
As vice chair of the CAP's Council on Education, Dr. Wagar helped develop and steward the popular Laboratory Medical Director Advanced Practical Pathology Program. She co-authored several of the program's courses and earned high marks serving on its faculty for the last six years. In addition, she broadly shared laboratory expertise as a co-author of the must-read manual for every fledgling laboratory director, Laboratory Administration for Pathologists. The manual is just one among her numerous publications contributing to the scientific literature, which range from basic molecular microbiology research to quality and administrative topics for the laboratory. Dr. Wagar honed her laboratory management expertise during her 18 years as residency program director and laboratory director at the University of California, Los Angeles.
Equal parts team player and team leader, Dr. Wagar is the consummate collaborator. She has represented the CAP internationally and across the house of medicine. She has served on the International Venture Steering Committee, presented the CAP's seminal evidence-based guidelines to international audiences, and, early on, acted as an instrumental liaison to the Association of Pathology Chairs.
---
Dr. Wagar is chair of the Department of Laboratory Medicine at The University of Texas MD Anderson Cancer Center in Houston, where she continues to serve the CAP and the profession with innovative leadership.