2019 CAP Outstanding Service Award
The CAP Outstanding Service Award Established in Honor of Frank W. Hartman recognizes a Fellow of the CAP for outstanding service to a single CAP program, project, or related endeavor, generally over a long period of time. The award honors Frank W. Hartman, MD, FCAP, the first president of the College of American Pathologists. The CAP presents this award when merited, not necessarily on an annual basis.
Michael A. Berman, MD, FCAP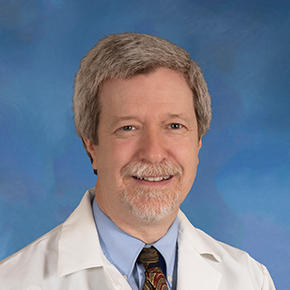 The College of American Pathologists presents Michael A. Berman, MD, FCAP, with the 2019 CAP Outstanding Service Award to acknowledge his efforts to lead, develop, and execute on practical solutions for the CAP electronic Cancer Checklists (eCC); these solutions have since been implemented to improve cancer reporting and drive better patient care.
Dr. Berman has guided the Pathology Electronic Reporting (PERT) Committee in his leadership role as vice chair and chair over the past several years. The PERT Committee oversees the maintenance and development of the eCC, the computer-implementable versions of the CAP Cancer Protocols used for cancer pathology reporting in laboratory information systems (LIS).
The importance of the PERT Committee grew as use of the eCC expanded from less than 1,000 licensed pathologist users to more than 5,500 users in a five-year time period. Because of the increased responsibilities for oversight, development, and maintenance that accompanied increased product use, Dr. Berman (along with George G. Birdsong, MD, FCAP, the committee's immediate past chair) actively recruited and grew the committee from a group of three pathologists to its current 16 members, so that it could better support the needs of eCC users.
Dr. Berman stepped up to the challenge presented by an increased number of users with varied vendor implementations by leading the Template Standardization Project, a multiyear effort that resulted in streamlining the eCC data entry form, simplifying the lymph node section, and cutting clutter from the pathology report. He also has been a staunch supporter and advocate of better eCC validation within these vendor products. Under his guidance, the CAP rolled out "report text" in the eCC enhanced XML version in 2016, now implemented by all LIS and middleware vendors. The report text eliminates unnecessary instructional text from eCC-generated cancer reports. In addition, as of the February 2019 release, the eCC is now provided to vendors in a new technical format that allows for better interoperability and usability by pathologists. Without Dr. Berman's vision and leadership from ideation to actual release and implementation, this next generation eCC would not have been possible.
Another important achievement from his tenure as PERT Committee chair is Dr. Berman's work, alongside Thomas P. Baker, MD, FCAP, chair of the Cancer Committee, to lead the cancer protocols and eCC updates, which included incorporation of the American Joint Committee on Cancer (AJCC) 8th edition cancer staging content in 2016–2017. This entailed a massive work effort to improve communications and adjust schedules and data sharing activities with the AJCC, restructure both the protocols and eCC to reduce ambiguities, and improve pathologist usability and report readability for the clinicians taking care of these patients.
In addition to his notable work on the PERT Committee, Dr. Berman has been a House of Delegates member for decades and at one time led the Pennsylvania delegation.
---
Dr. Berman is a practicing pathologist in the Department of Pathology at Jefferson Hospital in Jefferson Hills, Pennsylvania.