2019 CAP Laboratory Accreditation Program Service Award
The CAP Laboratory Accreditation Program Service Award honors the memory and works of Major General Joseph M. Blumberg and recognizes a member of the College of American Pathologists who has contributed exceptional and outstanding service to the CAP's Laboratory Accreditation Program.
William W. West, MD, FCAP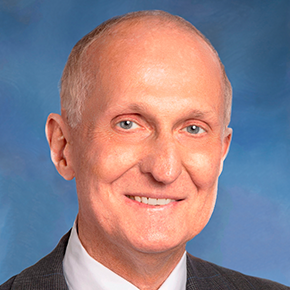 The College of American Pathologists presents William W. West, MD, FCAP, with the 2019 CAP Laboratory Accreditation Program Service Award to recognize his contributions to the ongoing success of the CAP's pioneering accreditation program.

Dr. West has served on several CAP member groups, including the Checklists Committee, the Commission on Laboratory Accreditation, the Chemistry Resource Committee, and the Member Development Committee. He also has served as an LAP commissioner for the North Central region and has conducted inspections of more than 80 medical laboratories.
As a member and chair of the Checklists Committee, Dr. West spent countless hours reviewing checklist issues and working on improvement projects. He carefully evaluated proposed changes and determined their effect on laboratories, inspectors, and the quality of patient care.
During his tenure with the Checklists Committee, he participated in a significant number of cross-council checklist project teams to improve checklists or introduce new concepts, such as the individualized quality control plan, predictive markers, forensic autopsy, calibration, and cryo storage monitoring.
Dr. West's care and generosity is noticed among his staff. He is always looking for ways to provide his feedback and offer the best solutions.
---
Dr. West is a clinical associate professor at the CHI Health Creighton University Medical Center in Omaha, Nebraska.