2019 CAP Advocate of the Year Award
The CAP Advocate of the Year Award, established in 2018, recognizes outstanding accomplishments in advocacy on behalf of the CAP in the legislative, regulatory, and/or political arenas. It is presented to a CAP member who has made significant contributions to the CAP's advocacy efforts and demonstrated dedication to helping achieve the CAP's advocacy goals. The recipient will be a champion in the PathNET and PathPAC programs with involvement in advancing the CAP's legislative and/or regulatory policy positions, engaging with elected officials at the federal and/or state level, regulatory agencies, and other entities to promote such policies, and/or participating in state pathology society or American Medical Association (AMA) activities.
Mark S. Synovec, MD, FCAP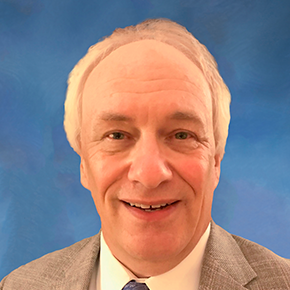 The College of American Pathologists presents Mark S. Synovec, MD, FCAP, with the 2019 CAP Advocate of the Year Award in recognition of his outstanding accomplishments in political advocacy on behalf of the CAP in the legislative and regulatory arenas.

For the past 20 years, Dr. Synovec has advocated for appropriate classification and fair payment for clinical services provided by pathologists and other physicians. Since 2005, he has served in multiple organized medicine groups related to payment for physician services and determination of appropriate Current Procedural Terminology (CPT®) codes for these services, both in his home state of Kansas and at the national level. Examples of Dr. Synovec's service in this important area include serving as a member of the Medicare Contractor Advisory Committee (CAC) in two different jurisdictions and as a member or leader of essentially all applicable panels and committees as part of the American Medical Association–Current Procedural Terminology (AMA-CPT) enterprise.
Since 2007, he has served as a member of the prestigious AMA-CPT Editorial Panel, eventually rising to become editorial panel vice-chair and chair. His leadership of the AMA-CPT Editorial Panel has had a major impact on the classification of clinical services throughout the house of medicine. Dr. Synovec has also been a key advocate and leader in multiple pathology and medical organizations. He has served as president of the Kansas Society of Pathologists, the Shawnee County Medical Society, and the Kansas Medical Society. Since 2012, he has chaired the AMA Pathology Section Council. Additionally, Dr. Synovec is a long-term member of the CAP's Economic Affairs Committee and its Council on Government and Professional Affairs, providing these groups with insightful advice on the full range of regulatory and payment issues important to pathology practice.
Through his many years of service on various CAP and AMA committees, councils, and panels, Dr. Synovec has had a long-term, positive impact on how pathology services are classified and how pathologists and clinical laboratories are paid for these services. He is regarded as a national expert in CPT coding and payment for clinical services, and his leadership of the AMA-CPT Editorial Panel demonstrates the national recognition of his expertise and many contributions.
---
Dr. Synovec is president of the Topeka Pathology Group, LLC, in Topeka, Kansas.