2018 CAP Public Service Award
Originally established in 1989 as the Frank C. Coleman Award for Public Service, this award honors the memory and work of the sixth president of the College of American Pathologists. In 2006, the name of the award was changed to the CAP Public Service Award Established in Honor of Frank C. Coleman. The award is given to a CAP Fellow who best exemplifies the political, citizenship, and leadership qualities of the late Dr. Coleman and is the highest honor for outstanding accomplishments and dedication to political and civic life and to public service in the US. The CAP presents this award when merited, not necessarily on an annual basis.

Assad Joe Saad, MD, FCAP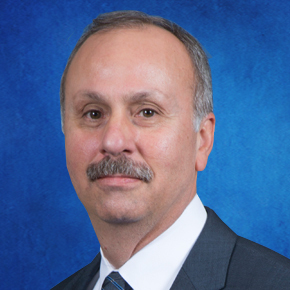 The College of American Pathologists presents Assad Joe Saad, MD, FCAP, with the 2018 CAP Public Service Award in recognition of his accomplishments and dedication to political and civic life and to public service.
Dr. Saad, the current chair of the CAP's Federal and State Affairs Committee, has been a dedicated and outspoken advocate for pathologists in both private and academic practices for many years. Having served as faculty for the CAP's Engaged Leadership Academy for several years, he has a long and consistent history of service to the CAP and to the profession. Dr. Saad is a leader in his practice, his hospital, and his community. As a dedicated physician, husband, and father, he demonstrates consistent commitment to patients and pathologists through his tireless work in federal and state advocacy. In particular, his work to expand narrow insurance networks and protect patients in Texas and nationally showed his exemplary commitment to advocate on behalf of pathologists. He has testified at the Texas state legislature about the harmful impact of certain insurance and billing practices on patients.
In addition to leading a large private practice group in the Dallas metropolitan area, Dr. Saad also finds time to teach the finer points of laboratory management to medical students and residents. He is a decorated leader in the Texas Society of Pathologists, having been a recipient of the 2017 Caldwell Award for his years of service. He also has served as a member on the Dallas County Medical Society Legislative Committee, as a delegate to the Texas Medical Association, as a member of the CAP's House of Delegates, and as a founding member and president of the North Texas Society of Pathology.
---
Dr. Saad serves as chairman of pathology at the Methodist Health System and as adjunct associate professor of pathology at the University of Texas Southwestern Medical Center, both located in Dallas.