2018 CAP Laboratory Improvement Programs Service Award
In 2006, the College of American Pathologists established the CAP Laboratory Improvement Programs Service Award to recognize an individual serving within the ranks of the Council on Scientific Affairs who has demonstrated exceptional service.

Joseph A. Tworek, MD, FCAP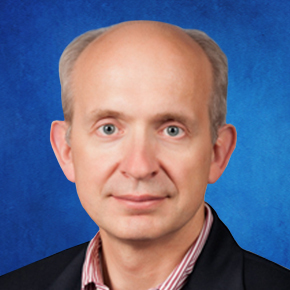 The College of American Pathologists presents Joseph A. Tworek, MD, FCAP, with the CAP Laboratory Improvement Programs (LIP) Service Award in recognition of his outstanding contributions and service to LIP over the years.
Dr. Tworek has given his time generously to the CAP through his involvement on the Quality Practices Committee. He has served for more than 11 years in various roles on the committee, including as member, chair, and advisor. In his capacity as chair, Dr. Tworek strove to provide meaningful programs that impact clinical pathology and anatomic pathology. His choice of program studies led to important benchmarks in pathology, creating standards that helped laboratories gauge their work, supported pathologists and clinicians, and, ultimately, benefitted patients. During his tenure, the committee wrote manuscripts to highlight the Quality Management Studies that provide recommendations for diagnostics, laboratory staff, and improvements to benefit patient outcomes.
Dr. Tworek provided outstanding leadership as chair. As a positive role model, he was always willing to assist colleagues with new programs and provide constructive ideas. In addition, he was always readily accessible to staff, working with them to produce programs, critiques, and papers in a timely and efficient manner.
---
Dr. Tworek serves as medical director and chairman of pathology at Saint Joseph Health System in Ann Arbor, Michigan.