2018 CAP Advocate of the Year Award
The CAP Advocate of the Year Award, established in 2018, recognizes outstanding accomplishments in advocacy on behalf of the CAP in the legislative, regulatory, and/or political arenas. It is presented to a CAP member who has made significant contributions to the CAP's advocacy efforts and demonstrated dedication to helping achieve the CAP's advocacy goals. The recipient will be a champion in the PathNET and PathPAC programs with involvement in advancing the CAP's legislative and/or regulatory policy positions, engaging with elected officials at the federal and/or state level, regulatory agencies, and other entities to promote such policies, and/or participating in state pathology society or American Medical Association (AMA) activities.

W. Stephen Black-Schaffer, MD, FCAP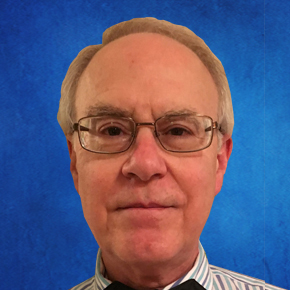 The College of American Pathologists presents W. Stephen Black-Schaffer, MD, FCAP, with the inaugural CAP Advocate of the Year Award in recognition of his outstanding accomplishments in political advocacy on the CAP's behalf in the legislative and regulatory arenas.
For the past 35 years, Dr. Black-Schaffer has advocated in a variety of venues and by a multitude of means on behalf of pathologists, the discipline of pathology, and the patients served by pathologists. His advocacy has focused on two distinct but ultimately related areas: 1) payment for pathology services and 2) education of pathology residents and fellows.
Dr. Black-Schaffer has also served as an active member and frequent leader of innumerable advocacy committees and councils in the Massachusetts Society of Pathologists, Massachusetts Medical Society, New England Society of Pathologists, United States and Canadian Academy of Pathology, American Society of Cytopathology, Association of Pathology Chairs, AMA, and CAP. Among his various leadership positions in these organizations, he has served as the president of the Massachusetts Society of Pathologists and chair of the CAP's Economic Affairs Committee, both key positions involving advocacy at the state and federal levels. Through his efforts, Dr. Black-Schaffer has been responsible for maintaining, and in many cases enhancing, payment to pathologists for their clinical work. As a direct result of his advocacy in this area, pathologists have enjoyed better compensation, totaling in aggregate to millions of dollars.
Dr. Black-Schaffer also has been involved extensively in working with and representing multiple organizations charged with educating pathology residents and fellows. His work has directly impacted the training of residents in his own program and indirectly impacted all pathology residents and fellows over the past three decades.
---
A practicing pathologist, Dr. Black-Schaffer is also director of the pathology residency program and associate chief of pathology for education at Massachusetts General Hospital in Boston.