2017 CAP Staff Outstanding Achievement Award
2017 CAP Staff Outstanding Achievement Award
The CAP established the CAP Staff Outstanding Achievement Award in 2015 to recognize employees whose contributions during their career have greatly impacted and supported the growth and improvement of the College of American Pathologists, including its staff, its members, and the patients.

Adrienne M. Malta, MBA, MT(ASCP)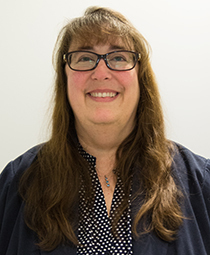 The College of American Pathologists presents Adrienne M. Malta, MBA, MT(ASCP), with the 2017 CAP Staff Outstanding Achievement Award in recognition of her exceptional and outstanding performance as a CAP staff member. Ms. Malta began as a technical specialist at the CAP more than 20 years ago and moved on to become the CAP's first staff inspector. Ms. Malta is currently the director of inspection services for the Laboratory Accreditation Program. Her hard work and organization were particularly evident in 2015 and 2016 when she sponsored and successfully completed the following projects to support the Laboratory Improvement Programs' (LIP) strategic initiatives: the Alternative Inspection Options for Reciprocity, Global Summation Pilot, Phase 1 and 2 of Inspector Feedback Improvement Project, and the UPS Trackpad Installation Project.
Ms. Malta directs and manages the inspection and assignment processes, including the coordination of volunteers and staff across all accreditation programs. In 2016, she coordinated a team of 32 CAP staff and numerous volunteer inspectors to complete 4,327 domestic and international laboratory inspections. Ms. Malta successfully achieved an on-time inspection rate of more than 95%, exceeding the CAP's own set goal of 93%.
Ms. Malta is able to utilize independent judgement and decision making while working collaboratively to develop and support the CAP and LIP strategies in a fast-paced environment. In sum, she has grown and matured from a technical specialist to an integral, senior managerial-level staff member at the CAP.