2017 CAP Laboratory Improvement Programs Service Award
In 2006, the College of American Pathologists established the CAP Laboratory Improvement Programs Service Award to recognize an individual serving within the ranks of the Council on Scientific Affairs (CSA) who has demonstrated exceptional service.

Jan Anthony Nowak, MD, PhD, FCAP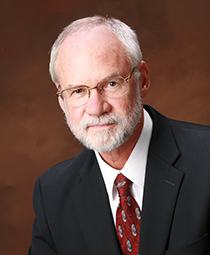 The College of American Pathologists presents Jan Anthony Nowak, MD, PhD, FCAP, with the 2017 CAP Laboratory Improvement Programs (LIP) Service Award in recognition of his avid and tireless advocacy for the advancement of pathology. Dr. Nowak has served on more than 10 CAP committees and working groups, including the Public Health Policy Committee, Molecular Oncology Resource Committee, and Personalized Healthcare Committee, among others.
His work with the CAP Pathology and Laboratory Quality Center (the Center) has been monumental. In November of 2008, he began with an appointment to the Ad Hoc Committee for Center Plan Development; in 2010 he was a steering committee member for the CAP/International Association for the Study of Lung Cancer (IASLC)/Association for Molecular Pathology (AMP) Molecular Testing Guidelines for Selection of Lung Cancer Patients for EGFR and ALK Tyrosine Kinase Inhibitors. He now serves in the same capacity for the current guideline update, providing valuable oversight and expertise for a very complex collaborative project in a fast-paced world of molecular marker testing in lung cancer. He also volunteered as an expert panel member for the American Society of Clinical Oncology (ASCO)/CAP/AMP Molecular Markers for the Evaluation of Colorectal Cancer project, where his experience was critical. When the project scope became overwhelming, Dr. Nowak's leadership and diligent work ethic provided the much-needed support to push the project along.
Dr. Nowak also serves on the Guidelines Metrics Expert Panel through a five-year collaborative agreement with the CAP and Centers for Disease Control and Prevention. His vast experience and great understanding of evidence-based guidelines, policy, and standards-setting enables Dr. Nowak to facilitate discussions and provide a perspective to ensure each of the CAP Center guidelines offers the practicing pathologist and clinicians feasible and implementable recommendations. A past president of the AMP, Dr. Nowak was instrumental in the landmark gene patent lawsuit (AMP et al. v. Myriad Genetics Inc, et al.) that outlawed the patenting of human genes. Currently he serves as a member of the American Medical Association's CPT Editorial Panel.
---
Dr. Nowak serves as clinical chief of molecular pathology for the Department of Pathology and Laboratory Medicine in Roswell Park Cancer Institute in Buffalo, New York.