2017 CAP Excellence in Education Award
Established in 2009, the CAP Excellence in Education Award recognizes outstanding contributions in the development of CME and CE education activities in support of CAP education for pathologists and/or laboratory professionals.

Terence J. Colgan, MD, FCAP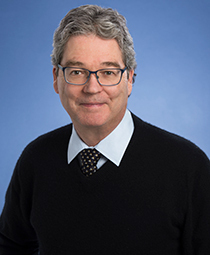 The College of American Pathologists presents Terence J. Colgan, MD, FCAP, with the 2017 CAP Excellence in Education Award in recognition of his leadership, expertise, and contributions to CAP Learning. While Dr. Colgan served as the Curriculum Committee chair (2012–2015), he championed the use of pathology competencies in planning the annual meeting education program, grew the number of self-assessment modules to meet the Maintenance of Certification needs of new-in-practice pathologists, and worked on building strong relationships across the CAP, especially with the Council on Scientific Affairs resource and Center committees to ensure the best evidence-based education at the CAP's annual meeting. Dr. Colgan also instituted the successful Special Evening Plenary, which features renowned pathologists sharing their lifetime perspectives. He advocated and expanded the CAP's education collaborations with other organizations, and served as a subject matter expert on the planning group to develop CAP-sponsored education at the American Society of Cytopathology.
Dr. Colgan has demonstrated leadership as an active member of the Council on Education and Learning Portfolio Subcommittee to ensure that the CAP continues to offer a portfolio of education valued by its members. He also supported the development of the Immunohistochemistry (IHC) Learning Series for pathologists with current or potential responsibilities in the IHC laboratory.
---
Dr. Colgan currently serves as head of the sections of gynecological pathology and cytopathology and as senior clinician scientist at the Lunenfeld-Tanenbaum Research Institute within the Sinai Health System in Toronto. He is a professor of laboratory medicine and pathobiology at the University of Toronto as well.