2017 CAP Distinguished Service Award
Established in 1965 as the ASCP/CAP Distinguished Service Award, and renamed in 2006, the CAP Distinguished Service Award recognizes outstanding contributions to the practice of pathology and to the College of American Pathologists. The CAP presents this award when merited, not necessarily on an annual basis.

Ron B. Schifman, MD, FCAP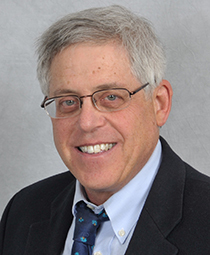 The College of American Pathologists presents Ron B. Schifman, MD, FCAP, with the 2017 CAP Distinguished Service Award in recognition of his more than 20 years of service as a member and vice chair of the CAP's Quality Practices Committee and the Test Ordering Project Team. Dr. Schifman has authored and co-authored more than 50 articles for publications, including quality management articles published in Archives of Pathology & Laboratory Medicine and CAP TODAY.
He has been an advisor or has served with numerous other organizations, including the Pathology Test Committee for the United States Medical Licensing Examination, the Clinical and Laboratory Standards Institute, Centers for Disease Control Best Practices Committee, Biomedical Research and Education Foundation of Southern Arizona, and the Academy of Clinical Laboratory Physicians and Scientists.
In addition, he has been a principal or co-investigator in 16 research studies related to laboratory testing and laboratory informatics. His dedication to his work in laboratory improvement reflects a commitment to improve medical outcomes for all patients.
---
Dr. Schifman serves as chief of pathology and laboratory medicine at Southern Arizona VA Healthcare System and as a professor of pathology at University of Arizona College of Medicine, both in Tucson.