Top 5 Reasons to be a Pathologist
Every day, pathologists draw on their extensive medical knowledge to identify and diagnose disease processes that help determine the management and care for patients. Additionally, pathology offers a broad scope of practice and provides a positive work-life balance. While there are many reasons to pursue a career in pathology, our video captures the top five that stand out more than others.
It is important to remember that behind every blood tube or histology slide, a patient is counting on us to make a correct diagnosis. It is ultimately pathology that drives the management plans that our clinical colleagues develop to treat our patients.

Jason V. Scapa, MD
---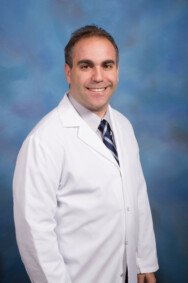 Dr. Jason Scapa is a general surgical pathology fellow at Stanford University School of Medicine. He previously completed his anatomic and clinical pathology residency at the David Geffen School of Medicine (DGSOM) at UCLA and was chief resident his final year. He has served on the College of American Pathologists' Residents Forum Executive Committee for the past several years as the Digital Strategy Liaison and Secretary and is also a member of the CAP's Digital Content Committee. His professional interests include gastrointestinal pathology, soft tissue pathology, quality improvement, and medical education. Dr. Scapa received his BS in molecular, cell, and developmental biology from UCLA in 2011 and his MD from the DGSOM in 2015. Follow him on Twitter at @JScapaPathMD.