The Policy Meeting Is the Room Where it Happens
"No one really knows how the game is played
The art of the trade
How the sausage gets made
We just assume that it happens
But no one else is in
The room where it happens.
No one really knows how the
Parties get to yes
The pieces that are sacrificed in
Ev'ry game of chess
We just assume that it happens
But no one else is in
The room where it happens".1
In preparing to attend the Policy Meeting, I realized that I was playing In the Room Where It Happens (from Hamilton: An America Musical) in my head as I considered the obstacles and opportunities for pathology and the future of healthcare in this resource restricted, politically charged environment. Like a call to action, the song elaborates on the complicated nature of politics with its backroom negotiations. It also addresses the dangers of just standing on the outside, waiting for changes to happen.
As pathologists, we are not accustomed to being in the room where it happens —we are usually relegated to the trenches where we work without complaint. However, the status quo will not serve our specialty or our patients. You get nothing if you wait for it.
I've attended the Policy Meeting on multiple occasions, and every year I learn more about the art of advocacy— the issues that impact our specialty and influence our ability to provide quality healthcare. And like a moving target, those issues change depending on new legislation, rulemaking from government authorities and contractors, and a myriad of other situations. There is no doubt some issues remain constant and require constant diligence on the part of the CAP advocacy staff with help from CAP member committees to monitor and act when appropriate. One such example is the exemption in the Stark Law.
Networking
Information is power, and not just the information gleaned from the erudite speakers, but the exchange of practical ideas and solutions from pathologists across the country. Time and time again, I pick up useful ideas that I can often immediately implement in my practice that not only improve my delivery of care but also aid me to comply with the now and future reporting requirements. Our colleagues can be our greatest resource for ideas and information, and without the opportunity to meet with them, you may never know that a solution already exists to solve a problem you may be facing. There is something about the intimacy of this setting together that allows people to open up and offer help to each other. Furthermore, this camaraderie is not easily replicated in "virtual/online" forums.
Meet with Lawmakers
CAP President, Richard C. Friedberg, MD, PhD, FCAP, put it best when he stated, "We owe it to our patients to see that our elected leaders are well informed." No one can do this for us. As pathologists, we are comfortable communicating complex information with our clinical colleagues; however, to educate our elected leaders and their staff, we need to learn to communicate our issues in terms and language that they can understand. At the Policy Meeting, we have an opportunity to learn about the issues facing our specialty and our patients—we receive training on how to communicate our issues to politicians and their staff. We engage in a way that is relevant to them and the constituents they represent. It is amazing that we have the honor to go and speak directly to our representatives. We walk in with an immediate level of respect as a constituent and a physician. We have the opportunity to use that respect to influence change to better the healthcare landscape.
Importance of PathPAC (The Key to the Room Where it happens)
Participating in the CAP's political action committee, PathPAC helps open doors in Washington and gets us a seat at the table. The bipartisan support of candidates that understand our issues and promote physician and patient-friendly legislation is the most effective way for pathologists to join together to influence public policy. PathPAC is the only political action committee that speaks only for pathologists. In Washington, relationships matter, so it's in our own interest to support the people who support us. In our collective voice, PathPAC frames our issues and delivers a compelling message to Congress by supporting lawmakers who share our views on issues vital to our profession and the best care of our patients. No matter your personal politics, supporting people who support our issues is essential to our advocacy efforts.
In Conclusion
During this tumultuous time, it is critical that we support advocacy efforts of the CAP by attending the annual policy meeting, meeting with our elected officials and supporting our grassroots and PAC programs, PathNET and PathPAC. It's truly up to us to take action, because "When you got skin in the game, you stay in the game, but you don't get a win unless you play in the game." And some critical ways of playing the game include networking, meeting with your lawmaker, and contributing to PathPAC, our political action committee.
References:
1 Hamilton: An America Musical. The Room Where it Happens. Performed by Lin-Manuel Miranda, Daveed Diggs, and Okieriete Onaodowan. Atlantic Records, 2015.
---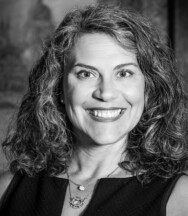 C. Leilani Valdes, MD, FCAP, is medical director and managing pathologist for Regional Pathology Associates, a provider of anatomic and clinical pathology services for South Texas based in Victoria, Texas. Dr. Valdes regularly participates in many CAP activities, including the CAP House of Delegates, and she currently serves as chair to the CAP's Professional and Community Engagement Committee. An active member of her local medical community, she currently serves as chief of medical staff for Citizens Medical Center. In the past, she has served as president of County Medical Society and as a delegate to the Texas Medical Association.