Addressing the Admin-related Work My New Colleagues Assumed I Would Know
Graduating from resident to staff pathologist comes with a transition from one reality to another. The journey of developing diagnostic skills and knowledge in the diverse world of general pathology (eg, surgical pathology, transfusion medicine, microbiology, etc) suddenly expands to include a world that many of us find uninteresting. I'm talking about the doldrums of medical practice, things we wish we didn't have to care about that suddenly become impossible to ignore: regulatory compliance, medical economics, coding, billing, insurance, and hospital and laboratory management. None of us went into medicine and pathology because we aspire to troubleshoot instruments, learn the vagaries of POCT regulation, and monitor reagent contracts. However, learning to assimilate these less interesting, seemingly non-medical tasks can make the practice of pathology more efficient, less stressful, and even more fulfilling.
After graduation, my first assignment was as a medical director of surgical pathology in a military community hospital. Fresh out of residency, I felt I lacked the confidence and experience to effectively lead my own section. Every week seemed to reveal another personal ignorance of how a pathology practice is managed. As a resident in a government training program, I had been sheltered. We didn't bill anybody, so there was little incentive for residents to learn proper coding. Our anatomic pathology software was an ancient DOS-based version from the 1990s that autocodes diagnoses, and not always correctly. Shortly after starting my first staff position, my colleagues and I were surprised by how many 88307 cases I was signing out, only to realize every lipoma diagnosed was being auto-coded as 88307 instead of 88304.
A more recent event involved the upgrade of our chemistry analyzers. This required the validation of the new instruments while the previous models were alongside performing analyses. The validation required that the new instruments communicate with the LIS and correctly transfer the data to the larger EMR. When the vendor connected the new instruments to the network, they discovered there was no communication between the two. Worse, they had also accidently disconnected one of the instruments being replaced. Our chemistry productivity was immediately decreased by 50%. As is turns out, the technicians doing this part of the installation were subcontractors. The instrument manufacturer denied responsibility, and our IT department was less than sympathetic. That left the laboratory in the middle to receive the complaints flowing in from every clinic and ward. Ultimately, it was the chemistry supervisor who remembered the importance of a relay setting—from a previous instrument installation—who suggested this as a possible solution. It worked.
Regardless of your your medical training, you don't know what you don't know when starting your career as a staff pathologist. However, there are ways to reduce the slope of the learning curve. I've found the following has helped to quickly put out administrative/management fires:
Get to know the laboratory manager and supervisors. Make "walking the lab" a daily habit. Keep your office door open and take the time, even if you don't have it, to talk to and learn from as many people as possible; eg, the technicians, IT staff, nurses, and colleagues.
Volunteer for CAP INSPECTIONS. CAP inspections are great opportunities to observe how other laboratories have solved problems similar to your own. They're also a great way to develop relationships. For example, I have reached out to hospitals that I have inspected to learn how they are implementing IQCP.
Develop relationships outside the hospital. Establish contacts with your contract reference laboratory, state public health laboratory, the local medical examiner, and colleagues in neighboring hospitals. Having a working relationship with the State Laboratory was invaluable during the Ebola outbreak.
Sit in on meetings both in and out of your lane as a resident and—if you have time—as staff. This is an opportunity to learn how to effectively run a meeting and to learn the issues of other committees like transfusion and risk management. You never know when you may have to step up and cover someone else's job on short notice.
Understand the needs of the clinics and wards depending on your laboratory's services. Know specifically what your laboratory offers, its limitations, and the reference laboratory resources available. Be familiar with all the SOPs. Your clinical colleagues assume you know these things, and regular communication helps to know which technologies and tests will be most helpful to the hospital.
Know the administrative structure of the hospital. You need to know this structure, both so you know who to consult with but also so you don't inadvertently go over someone's head.
After getting your bearings and becoming familiar with the workflow of your laboratory, branch out and volunteer for hospital committees. Your goal should be to be able to succinctly articulate the value of the laboratory to the institution.
---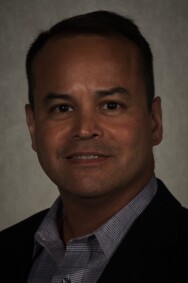 Dr. Cordero is an AP/CP board-certified pathologist in the United States Army. He is currently stationed at Fort Bragg, North Carolina, where he is chief of clinical pathology at Womack Army Medical Center. He also serves on the hospital's Scientific Review Committee. He is an assistant professor of pathology at the Uniformed Services University of the Health Sciences.