Liquid Biopsy Tests in People with Cancer: An Expert Review More Evidence Needed to Establish Effective and Appropriate Use in the Clinic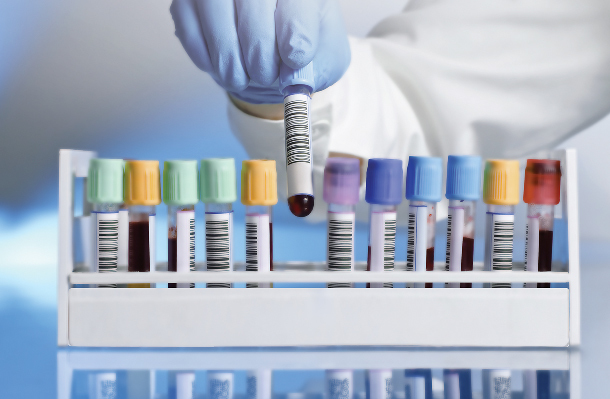 Contact: Joe Schramm
Phone: 847-832-7445
E-mail: media@cap.org
Alexandria, VA— Use of tests that assess genomic variants in circulating tumor DNA (ctDNA) is on the rise. A new joint review from the American Society of Clinical Oncology (ASCO) and the College of American Pathologists (CAP) provides an assessment of evidence on ctDNA tests in oncology. It also lays out a framework for future research and clinical practice guidelines to help better inform clinical practice.
The review, Circulating Tumor DNA Analysis in Patients With Cancer: American Society of Clinical Oncology and College of American Pathologists Joint Review, was published online today in the Journal of Clinical Oncology and the Archives of Pathology & Laboratory Medicine. It will appear in print versions of the journal following today's online publication.
This is an area of great interest to both pathologists and oncologists. It's also an area where we see a lot of commercial advertisement, and a lot of enthusiasm from the public," said Jason D. Merker, MD, PhD, FCAP, co-chair of the Expert Panel that developed the review, representing the CAP. "We thought it was a good time to look at the literature and take an evidence-based approach to various uses for ctDNA assays.
Analysis of ctDNA allows clinicians to assess the characteristics of a patient's tumor through a simple blood test, what is referred to as the liquid biopsy. The term "liquid biopsy" may refer to assays that analyze proteins, DNA, or cancer cells that circulate in the blood. Recently, it has been used in reference to mutations found in circulating, cell-free DNA that is released by tumors, also called circulating tumor DNA or ctDNA. Compared to traditional biopsy, which involves removing a piece of tumor tissue from the body, a liquid biopsy is less invasive and is associated with less potential complications.
Despite growing excitement around the use of liquid biopsies in oncology, with possible applications ranging from cancer screening to informing treatment decisions and monitoring response to treatment, there are a number of questions with this strategy:
How well does the test perform? Can the test detect and measure the presence of a biomarker accurately, reproducibly, and reliably? (analytical validity). In the same vein, how should the samples for liquid biopsies be collected and handled – and how do these differ among the different types of tests? (pre-analytical considerations)
Do the results of the test accurately divide one population of patients into two or more separate groups? Can the test accurately detect a pathologic state or predict outcomes for groups of patients whose test results differ? (clinical validity)
Is it proven that using the results of the test to make clinical decisions actually benefits the patient and does not pose a risk? (clinical utility)
Like all new things in medicine, the use of ctDNA assays in routine cancer care requires evidence of clinical utility. At present, there is insufficient evidence of clinical validity and utility for the majority of ctDNA assays in advanced cancer, including those that interrogate a panel of genes, said Daniel F. Hayes, MD, FACP, FASCO, member of the Expert Panel that developed the review, representing ASCO.
For this review, an ASCO/CAP multidisciplinary Expert Panel examined evidence from 77 relevant articles published from January 2007 to March 2017. The review was limited to the analysis of sequence and gene copy number variants in ctDNA from solid tumors.
Key Findings
There is not enough evidence, at this time, to know whether use of the majority of ctDNA tests in advanced cancer is justified, outside of screening for participation in, or during, a clinical trial.
There is not enough evidence, at this time, to support the routine use of ctDNA tests for early-stage cancer, making treatment decisions, monitoring how well a treatment is working, finding remaining cancer cells, or for cancer screening, except screening for participation in, or during, a clinical trial.
There are inconsistent findings when testing with liquid biopsies versus testing with tumor tissue, so negative liquid biopsy results should be confirmed with tumor tissue genotyping.
To date, only a single liquid biopsy test has shown what is considered sufficient clinical utility to be approved by the U.S. Food and Drug Administration (FDA) – the COBAS assay for mutations in EGFR, to be used in non-small-cell lung cancer. Nonetheless, a variety of liquid biopsy tests have been made available for use in clinical practice.
There is very significant potential for many different applications of ctDNA tests in the future, said Dr. Merker. However, we need to make sure that we develop the body of evidence as part of clinical trials to support these applications in various tumor types. This is critical to ensure that we are providing the best care for our patients. As far as informing treatment decisions, he stressed that ctDNA test results will have to be integrated with other pieces of information to come up with the best possible option for the patient.
Next Steps
The increasing usage of liquid biopsy tests in clinical care highlights the clear demand to inform clinical decision-making, which will require more robust research in the field. As more evidence is published, ASCO and the CAP will be poised to provide clinical practice recommendations either in the form of a provisional clinical opinion or a formal clinical practice guideline.
What is promising is that this area of research is rapidly evolving, so there should be enough evidence soon to formulate evidence-based guidance for a variety of clinical scenarios, said Dr. Hayes.
ASCO encourages feedback on their guidelines from oncologists, practitioners and patients through the ASCO Guidelines Wiki at www.asco.org/guidelineswiki. For embargoed copies of the review, please contact Amanda Narod (ASCO), (571) 483-1795, amanda.narod@asco.org or Joe Schramm (CAP), (847) 832-7445, jschram@cap.org.
About the American Society of Clinical Oncology: Founded in 1964, the American Society of Clinical Oncology, Inc. (ASCO®) is committed to making a world of difference in cancer care. As the world's leading organization of its kind, ASCO represents nearly 45,000 oncology professionals who care for people living with cancer. Through research, education, and promotion of the highest-quality patient care, ASCO works to conquer cancer and create a world where cancer is prevented or cured, and every survivor is healthy. ASCO is supported by its affiliate organization, the Conquer Cancer Foundation. Learn more at www.ASCO.org, explore patient education resources at www.Cancer.Net, and follow us on Facebook, Twitter, LinkedIn, and YouTube.
About the College of American Pathologists
As the world's largest organization of board-certified pathologists and leading provider of laboratory accreditation and proficiency testing programs, the College of American Pathologists (CAP) serves patients, pathologists, and the public by fostering and advocating excellence in the practice of pathology and laboratory medicine worldwide. For more information, read the 2017 CAP Annual Report at CAP.ORG.